EMBO Practical Course on Tumor Heterogeneity and Evolution using multi-omics data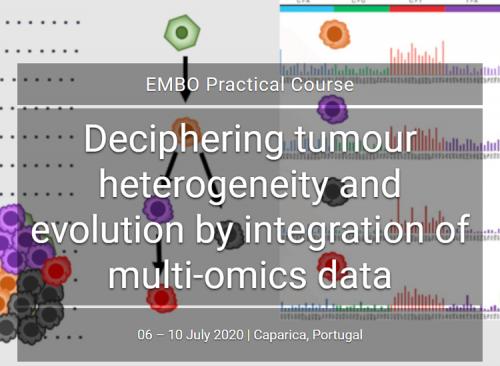 From 6 to 10 of July 2020, UCIBIO/DCV at FCT-NOVA will host the EMBO Practical Course "Deciphering tumor heterogeneity and evolution by integration of multi-omics data". The course is co-organized by Daniel Sobral and Ana Rita Grosso from the Computational Multi-Omics Lab (UCIBIO) and by David Wedge from Big Data Institute-University (Oxford, UK).
This EMBO Practical Course aims to provide practical insights for cancer researchers regarding the potentials and challenges of using high throughput sequencing to estimate intra-tumoral diversity in its multiple facets.
Participants will have extensive hands-on practice with state-of-the-art techniques discussed in the course, and discussions between lecturers and participants will be actively promoted to enable participants to use novel techniques to enhance their projects.
Applications are open until 15 February 2020.
For registration and more information, please visit the EMBO Practical Course website.